"The first thing we often encounter when we turn inside is pain. Befriend it. It has purpose."
Resistance to admitting we are vulnerable to anxiety or depression or confusion is strong in most of us, perhaps even more so among those who serve others. Even those of us who do healing work often need encouragement to seek support, but we often need to save face by viewing it as further education and gathering new strategies about how to help others be healthy in a terribly stressful world.
I'm finding myself in a version of that right now as we navigate this "transition" period in our nation, amid the highest Covid numbers almost everywhere. Many family gatherings for Thanksgiving are being exchanged from in-person to virtual once again and with this comes the grief of yet another holiday apart, rather than in an intimate way we crave, but which some people have sacrificed their health for. It's not an easy time. Not breathing has taken a toll. And we are all wishing for relief.
So here in November, I would like to share the story and insights of my dear friend Marite` Barham Hagman who in the wake of a family crisis has written encouragement for all of us – to not face our pain alone.
Thinking about sharing my friend's thoughts with you today, my inner jukebox, which seems to provide a soundtrack for my life was playing the Beatles' song "Help" The lyrics are sprinkled throughout this article.
Guidance for Finding Help by Marite Hagman
With some regularity, my life has suggested to me, "Yikes, I need help!" I learned not to hesitate in getting help. Eventually, I did a four-year training program in healing that informs my life and work today. Proactively attending to our emotional, mental and spiritual well-being is a place of empowerment, of being responsible, and it lessens the suffering. We can find meaning and purpose in our challenges and self-compassion. We can develop these as well-honed skills that serve us in all aspects of life, and through example, others around us as well.
I have observed that people hesitate to get help for four primary reasons. One is that they hope the challenges will slip away. (Usually, they stick and tend to get louder in one way or another.) Two is that they are saddled with our latent cultural norms that seeking "mental health" help is a weakness, rather than an empowered choice. Third are barriers such as cost or workplaces that make taking time very difficult. For this third reason, I pray that collectively we will address such barriers. Fourth is that they don't know where to turn. What guidance might help here?
The first step is to welcome help, even just setting the intention is a good step. Help may come in different forms, an unexpected conversation, a book, a movie. Our receiving is part of giving.
Anecdote: Early on, someone I didn't know well gave me a book, out of the blue, a memoir on a woman's journey. It changed my mindset. I wasn't "damaged." I was on a journey! All good journeys have peaks and valleys. Mastery is in how we navigate.
Second, in looking for professional help, same rule as elsewhere: ask people you trust for recommendations. Be willing to look outside your usual circle for input. You may want someone with expertise in a given area such as relationships, grief, trauma, or substance use.
Anecdote: I was in my early thirties. I asked an older woman I was supervising. She had had "mental health problems." I trusted her thoughtfulness, the path she had travelled. Workplace norms aside, I was vulnerable in this way to our mutual benefit.
While sometimes we may feel desperate, third is to be patient and gentle with yourself.
Fourth, interview the person you are considering. Does the fit feel good? There are many varieties: therapists, counselors, coaches, energy healers, and so on. Credentials are important. Whether they walk their own healing path also suggests capacity to hold space for another.
"I'd like to learn some about your journey and healing," is an OK inquiry.
What techniques would you bring and how would you help me explore:

The meaning and purpose in my challenges

Those parts inside myself that are not yet part of my conscious awareness

The notion that "the body remembers" and learning to listen more
Fifth, be open to life's grace. Watch for it! Life will meet our sincerity, offering its gifts.
Anecdote: In one guided meditation, I had an image come of a beautiful, vibrant poppy. Next session, I profusely thanked the therapist for the single exact poppy in the vase on the coffee table. Her response, "The child I saw before you brought it in."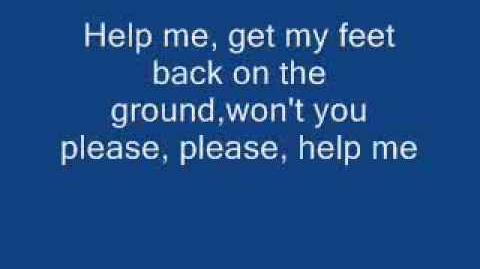 Let me know if you need a little help. As always, I'm available for in-person sessions, now only at our centrally located office at Bedford Square, 301 South Bedford Street, Suite 5, Madison, WI 53703. Tele-Sessions are available by phone, Zoom, Skype, or WhatsApp. Call or text me to arrange an appointment time at my new and only phone number (608) 213-3014